Personalized Art
Unique paint textures, simple photo tools, and quick voice recording inspire kids to make and share eye-catching masterpieces with Drawp.
Awesome Paints
We've created an awesome variety of paint textures that delight any budding artist. From Mega Pixels and Builder Bits for the builders, to Furry Flurry and Rainbow Ribbons for the dreamers.
Builder Bits

Build long, twisting pipes, bit by bit! Use these to make an exciting puzzle for friends.

Collide-O-Chromes

Confetti paints in black & white, blue, green, red and rainbow colors.

Coral Crunch

Crinkly paints in coral shades of yellow, blue, green, red and purple.

Cotton Candy

Large fleecy paints in pastel cotton-candy colors.

Crayon Wax

For crayon or pastel effects, use soft textured crayon wax paints to layer on color.

Fluff Fiesta

Downy powder puff paints in a full palette of bright colors.
And more!
Simple to use
From 2-year olds to grandparents, Drawp is super simple for kids and adults to use.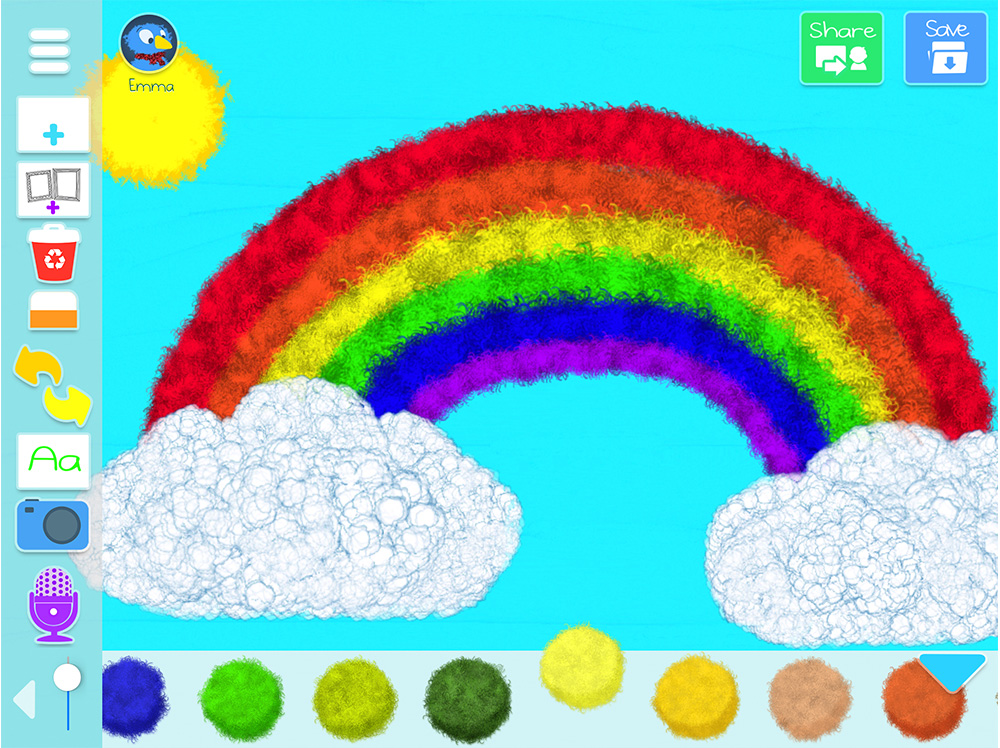 1

Easy creativity

Drawing, painting, photo, and voice recording features boost kids' desire to create.

2

Swipe to Share

Kids simply swipe to share instantly within a parent-approved private network of loved ones.

3

Share, Save, Print, Ship

Share instantly through the app, sign in to see a private online family gallery, or order prints online to ship real-world keepsakes.